The main focus of our lab is to understand the molecular pathways that trigger pancreatic beta cell proliferation, to find approaches to make more beta cells to prevent or treat diabetes.  Using knockout and transgenic mice, and human and mouse pancreatic tissue in culture systems, we are particularly interested in the intriguing relationship between the beta cell workload response and generation of new beta cells. The Alonso Lab is housed in the Weill Center for Metabolic Health, in the Belfer Research Building at Weill Cornell Medicine, in the beautiful Upper East Side of New York City.
Working towards a molecular or cellular cure for diabetes
-
The Alonso lab welcomes diverse, talented, enthusiastic and creative individuals to join our friendly group working towards new scientific discovery.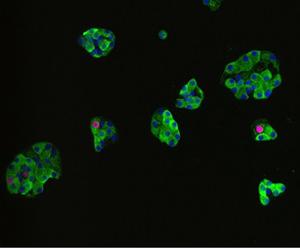 Our research explores the molecular underpinnings of disease and health, of cellular stress response and failure, and of cell proliferation, maturation and death, currently in diabetes and parathyroid disease models